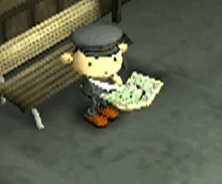 ur in the HOKAWAZU ZONE

INTERESTS

oyajis

pokemon

yotsuba&!

touken ranbu

avgn

sanrio

yume nikki

stardew valley

popcap games
my ocs

size diff couples

higurashi

dungeons & daddies

golden kamuy

kekkai sensen

breaking bad

better call saul

2000's anime art
*bolded is stuff i talk/think about a lot
FAQ

- can I use your art as icons/layout?
yea but credit me pleaseee.- can I repost your works?
please do not repost my art anywhere else, especially my patreon works.- what program do you use to draw?
clip studio paint.- what do you use to make your visual novels?
ren'py! it's free and i really recommend it if you're new to making visual novels.- how long have you been drawing for?
about 9 years now.- will you ever make merch of your characters?
i would love to but unfortunately i'm not sure where to start and i'm not really in a position to ship everything myself, haha.
COMMISSIONS

COMMISSIONS ARE CLOSED
Second character in picture:
-$20 from commission type cost is added
(ex. Waist-up: $80 [$60+ 2nd char])What I can do:
Masc/femme bodies, Fan art, Ocs, Risqué stuff, Simple backgrounds (patterns n junk)
What I won't do:
Detailed backgrounds, Mecha/robots, Real people/actors, 3D reference (sry ffxiv ppl), Animals, Furries, Fetish-y stuff (hyper/feet/etc.), NSFWProcess:
I get paid first, work on a sketch and send it over, when approved I will complete it and send the image.When asking about what you want it would be easier for me if you used this template! Just copy and paste!Commission: (Bust/Waist-up/Full)
Color: (No/Flat/Shaded)
Character(s): (Provide a link to a reference sheet)
Pose: (Describe a pose or provide an image reference of the pose)
Expression: (Describe an expression or provide an image reference of the expression)
Background style: (Pick a flat color/Pattern/Shapes/Transparent/Etc.)
Other Details: (Any other extra details for me to know!)Please ask if my commissions are open first before sending me the template!
I may take a bit to finish your commission because the weather in my area has been hindering my use of my computer, please understand. Thank you

FLAT COLOR AND SHADING ARE SOLD SEPARATELY. If you want both the total is $30 !

I have every right to refuse your commission

NSFW is for close friends only

Prices are USD, PayPal only

Complex designs may raise price

I CANNOT REFUND ONCE PAID. Please be sure the amount you're giving me is correct. My PayPal is locked to where I can't send money back unfortunately (I can only send the money to my bank) so PLEASE be 100% sure you're giving me the correct price, especially if you're converting your currency to USD!

I will calculate the price once you send me the template

Max people you can have in one picture is 2!

Please feel free to ask for progress screenshots whenever

Please credit me and tell me if you are going to be reposting my artwork somewhere for promotion (twitch, youtube, etc.)!

Please tell me if your commission will be for another person!

I accept tips!
( if you read all the rules please dm me "oldies" to let me know! )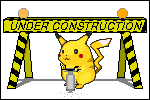 makima

professor sakuragi

doraemon

henry oak

keroppi

jeremiah